Today, women make up just 28% of professionally active orthodontists. And yet, women also make up 50% of orthodontists under the age of 35.
1
It is clear that women orthodontists are on the rise, and as an orthodontic company, we recognize the value in highlighting and supporting our exceptional female orthodontists for generations to come. Women providers play an integral role in Propel's success, not only in sales but in research and education as well. At this year's
American Association of Orthodontists
Annual Session (AAO), Propel's newly appointed Director of Sales, Katelind Groenhagen, launched and hosted the event, Celebrating Women Leaders in Orthodontics: Cocktails and Conversation. The goal of the event was to join a group of female professionals to discuss overcoming the real-world challenges that women face, including some that may be unique to the orthodontic industry. Expert panelists Drs. Donna Galante, Esther Feldman and Regina Blevins shared their stories and select cases, in an effort to guide and support others along the right path.
Thank you to all those who were able to attend Celebrating Women in Orthodontics: Cocktails and Conversation – the first event of its kind for Propel. The gathering was held at Hotel Figueroa, a hotel rich in women's history, first opening in 1926 to women only, as a safe haven for solo female travelers.* It was a joy to unite women in orthodontics from all over the country and world for this special occasion.
As a company, we are invigorated and committed to continuing our efforts in supporting women in orthodontics. If we can contribute to building a support network of female orthodontists and allies, others can too, and we will all be better for it.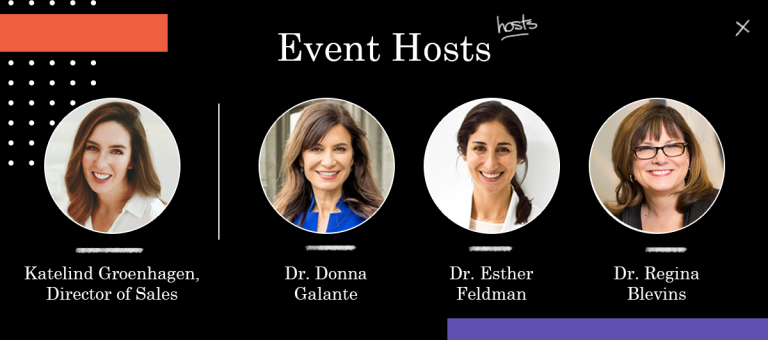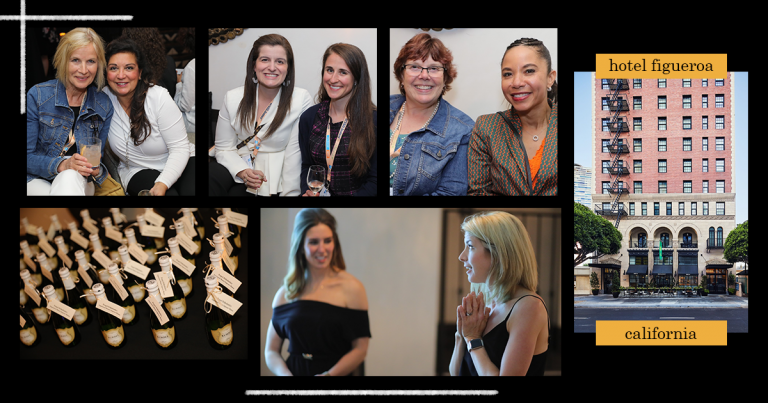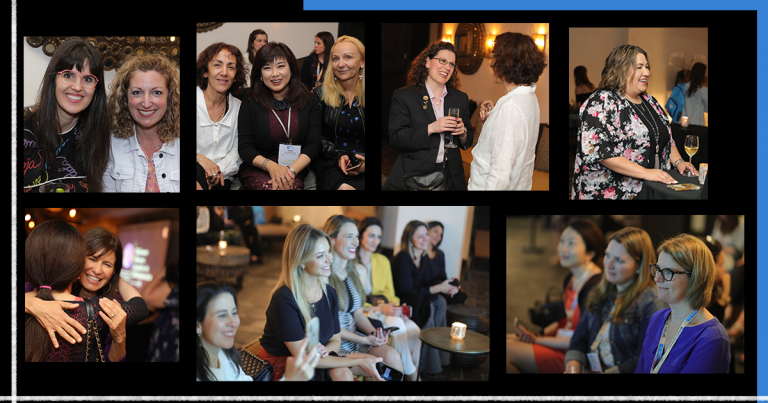 Dr. Donna Galante – Start Your Day With Gratitude
Dr. Donna Galante is a board-certified orthodontist, teacher, and writer of 7 best-selling books. In her 30 years of private practice, she has grown her business to be one of the top 1% in revenue in the United States.
Along with her partner and husband, Dr. Paul Cater, Dr. Galante owns four orthodontic specialty offices in Northern California. Dr. Galante has a passion for sharing positivity and guiding other professionals along the path to success. Her secrets to having it all as a woman orthodontist are aptly named G.O.A.L.S.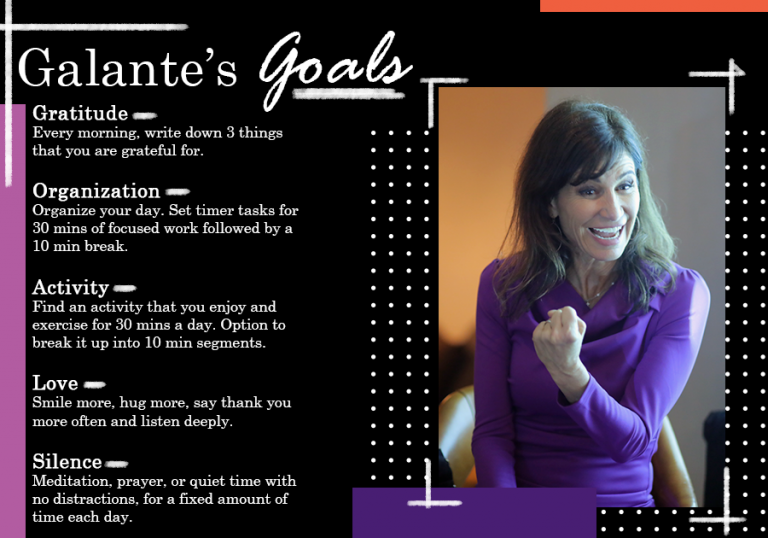 Dr. Esther Feldman – Personalize the Patient Experience
Dr. Esther Feldman is a double-board certified orthodontist practicing in Los Angeles, California. She grew up in Montreal, Canada and is both a diplomate of the ABO and a fellow of the RCDC, making her the only practicing orthodontist in Los Angeles with a double-board certification.
Dr. Feldman started her patient-centric solo practice in mid-2017; her mission is to focus on personalized patient experience and to provide individually tailored treatment suitable to each of her patient's particular needs and lifestyle.
She and her staff are dedicated to putting patients at ease and removing anxiety and fear from orthodontic care. With such devotion to her patients, it is no surprise that one can't find anything less than raving 5-star reviews for Dr. Feldman.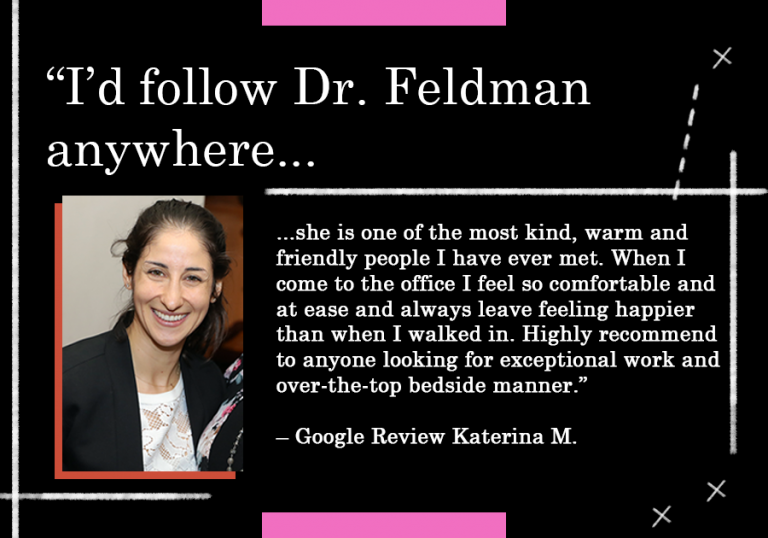 Dr. Regina Blevins – There Is Strength in Numbers
Dr. Regina Blevins started her career in dentistry in 1980 as a dental hygienist. She then attended the University of Michigan where she received her degree in dentistry in 1987. Her passion for the art of cosmetic dentistry led her to pursue orthodontics at the University of Minnesota where she received her master's degree and a certificate in orthodontics.
Today, she is one of four women orthodontists in practice at Minnesota Orthodontics, with 12 locations in the Minneapolis area. It is important to note the impact of Dr. Blevins and her practice Minnesota Orthodontics.
Together with 3 women partners, Drs. Della Dall'Arancio, Emilie Del Mastro, and Donna Stenberg, Dr. Blevins has achieved Diamond Plus Invisalign Status and is in the Top 1% of Invisalign Providers in North America. Dr. Blevins was also recently appointed to Align Technology Master Faculty, as well as named Align's Ortho Educator of the Year for 2018.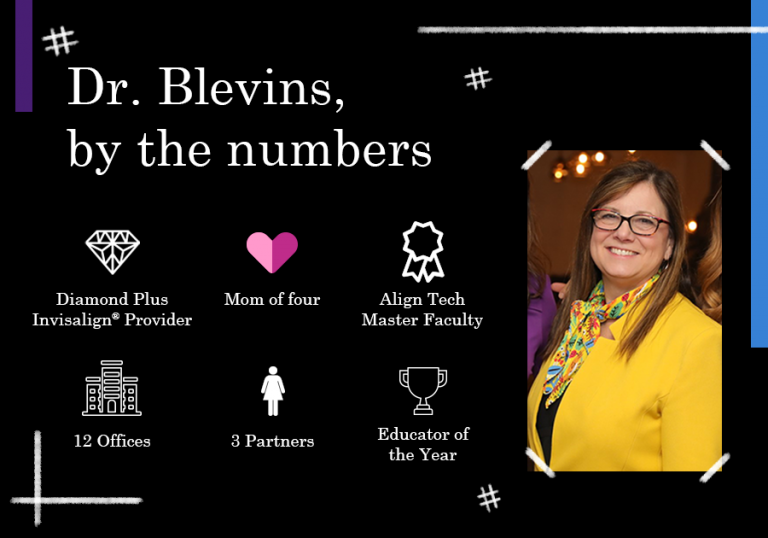 Footnotes:
American Association of Orthodontists, 2017
Orthodontic Workforce Report. April 2018. https://bit.ly/2HaIgPb
https://www.hotelfigueroa.com/our-hotel/history/