High Frequency Vibration for All Orthodontic Cases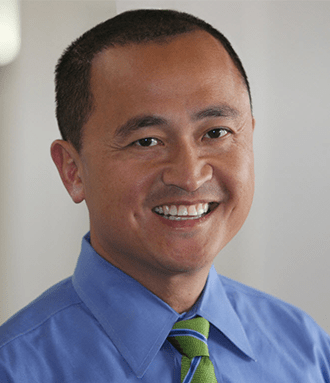 March 19, 2019
1 CE Credit (On-Demand)
Course Summary: Dr. Lin will discuss how he utilizes high frequency vibration for all fixed orthodontic cases (labial and lingual), aligner cases, and hybrid cases (fixed and aligners) resulting in decreased treatment times and most importantly happier patients!
Learning Objectives:
Use high frequency vibration to improve predictability for all cases
Use high frequency vibration to seat aligners
Use high frequency vibration on braces for fast pain relief
Educator Bio: Dr. Lin is an industry-respected orthodontist and internationally recognized speaker on advanced orthodontic technologies, including SureSmile®, 3D imaging, and Invisalign®. He also sits on the clinical and faculty advisory board for SureSmile, and the advisory board for American Orthodontics, and he has been a past member of the technology committee for the American Association of Orthodontists. Dr. Lin is also an honorary member of the South African Society of Maxillo-Facial Oral Surgeons. Dr. Lin has lectured for orthodontic residency programs across the world and has authored numerous articles that have appeared in several dental and orthodontic journals. He also serves on the editorial boards for the journals OrthoTown and Orthodontic Practice.