The following is an excerpt from Class II and fast too by Dr. Bella Shen Garnett. Orthodontic Practice US September/October 2018 – Vol 9 No 5
Class II Open Bite with Recent Dental Implant
The patient is a 64-year-old female presenting with lower right tooth No. 6 extracted and implant placed. Her chief complaint is, "I would really love to fix my teeth because my crowding has made it really tough to keep my teeth clean, and I just had an implant put in." She is full-cusp Class II on the right, ½ cusp Class II on the left, and Class II canines, with a constricted maxillary arch, mandibular crowding, and open bite. She has a mandibular plane angle of 51 degrees, Wits of 8, and ANB of 9. This is a surgical case.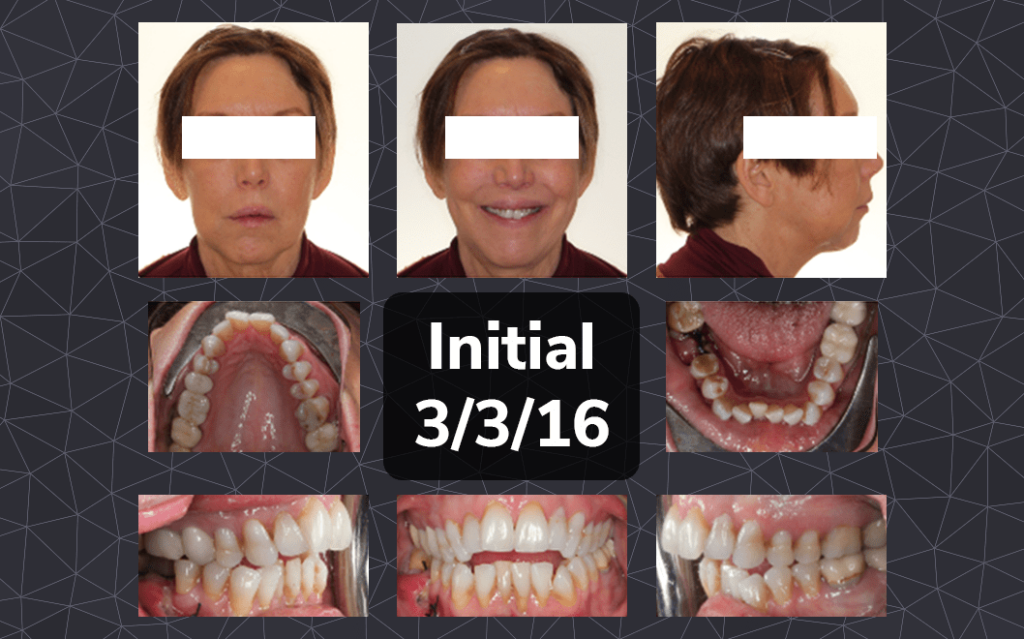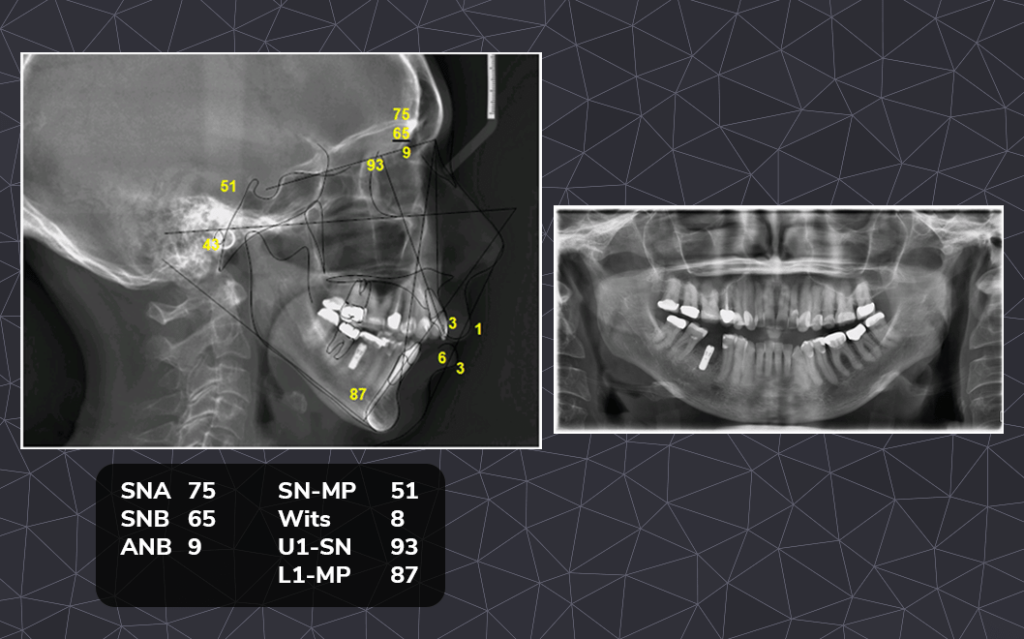 When looking at records on paper, many clinicians would be reluctant to treat this case, plus she has an implant. Treatment planning with fixed appliances would have been rather complex, and likely would have resulted in several additional visits to my office. However, with aligners I could simply program no movement on that space, or into that space. Additionally, the space being maintained for the abutment and crown would not look or feel as noticeable with aligners on for 22+ hours per day as it would with fixed appliances. I felt this served as a great compliance driver for this complex case.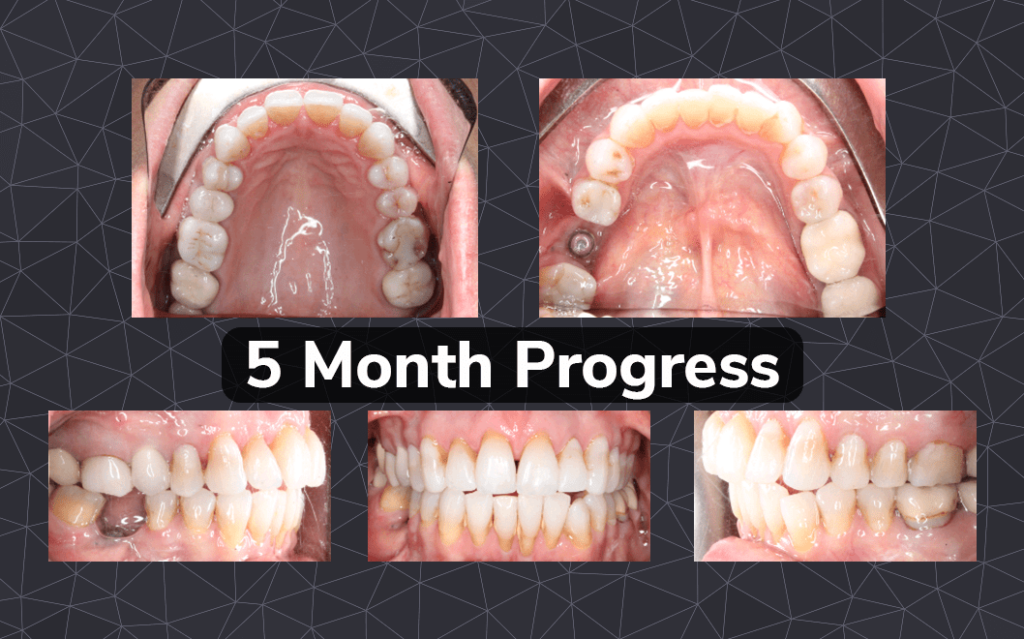 With the implant already placed, this case definitely presents a challenge. At 5 months, we can see significant progress on closing the open bite. Upper molars intruded, upper incisors were extruded via IPR and relative extrusion, lower incisors were proclined 6 degrees, and the mandible was auto-rotated counter-clockwise. In addition, the lower molar came forward slightly, and the mandibular plane angle was improved by 2 degrees. Peri-implant bone density post-treatment appears healthy.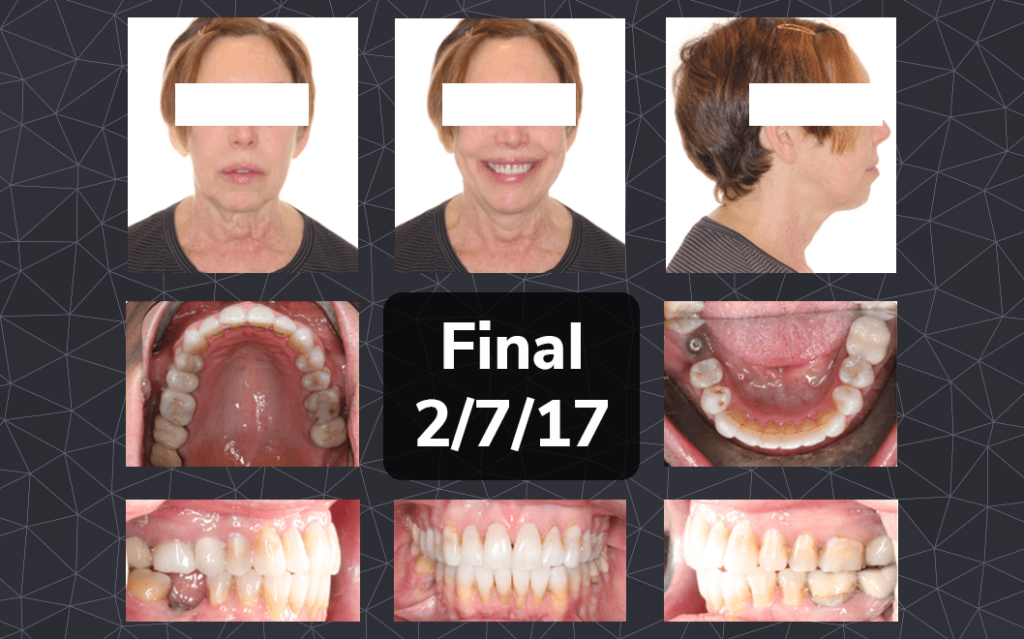 This advanced case was completed with 7-day aligner therapy and high-frequency VPro in 11 months and nine visits. Typically, a case like this would require a minimum of 18 months and surgery. She is ecstatic and so happy that she can eat, smile and keep her teeth clean. The patient said she has been waiting for this day for so many years and can't believe there was almost no discomfort throughout her treatment. She attributes it to, and thanks me for, stressing the importance of her VPro device.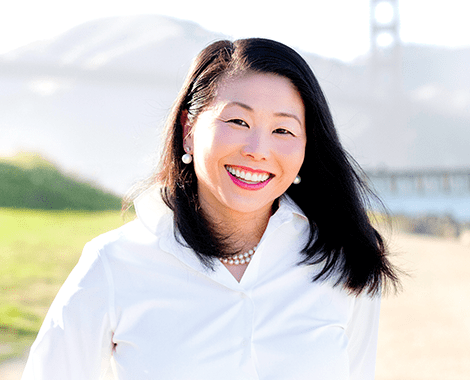 Dr. Bella Shen Garnett is a graduate of Stanford University, the Harvard School of Dental Medicine, and is a Board Certified Orthodontist and an Angle Society Affiliate member. She runs two private practices in San Francisco and is a Diamond Plus Invisalign® Provider. She lectures for both Align Technology and Propel® Orthodontics and is a Propel Top Provider and KOL.