Full Circle with Dr. Vincent Ip
Dr. Ip's passion is changing people's lives through their smile. Like many in his profession, Dr. Ip decided to pursue dentistry after a kindhearted and gracious encounter with a dentist. Now his best days in the office are watching the first reactions of patients that have taken the journey with him to reveal a new smile.
Vincent Ip DDS, FAGD is a graduate of The University of Texas at Austin and received his Doctor of Dental Surgery (DDS) from New York University College of Dentistry. Dr. Ip is a proud member of the American Dental Association, Academy of General Dentistry, American Academy of Dental Sleep Medicine, Academy for Sports Dentistry, and Texas Dental Association, and is also a Fellow of the Academy of General Dentistry. Dr. Ip owns and practices exclusively at Smile 360° in Austin, TX.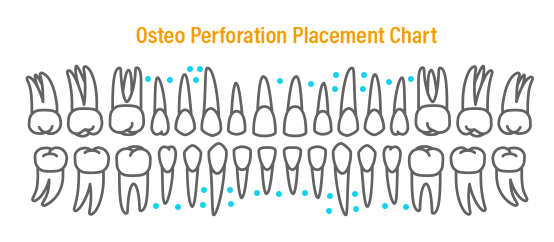 Treatment Info
The patient is male, 35 years old. His chief complaint was to align the chipped and worn centrals. He was also concerned because tooth 7 is an implant and he was not sure what could be done. A Class I occlusion, 2mm overjet, 3mm overbite, and omega lower arch, he was treated with clear aligners and 1 MOPs session.
Q: Dr. Ip, let's jump right in. When did you first know that you wanted to become a dentist?
A: When I was 11 years old I chipped my front teeth while diving into a pool. My neighbor, the late, Dr. Stephen Carroll, happened to be a dentist and he cared for me so compassionately. Ever since that day I knew I wanted to be a dentist. After my experience, I know how it feels to be unsure or self conscious about your smile. Helping someone smile again is deeply personal to me.
Q: What would you say makes your patient care approach unique?
A: I love dentistry! I really want my patients to feel a personal touch when they come into my office. I want them to feel like they are uniquely taken care of and that we are always giving them our best. I love offering patients the latest and greatest in all areas of dentistry – it truly is my passion!
Q: Do you find patients come in asking for accelerated treatment?
A: At first, no. Propel® was an unfamiliar idea, however, my patients are used to me always presenting them with new ideas and approaches to their health. They have been excited to have the option!
Q: If a patient isn't familiar with MOPs®, how do you and your staff go about prescribing it?
A: I like to show patients completed cases that are similar to their case. By showing a successful case step-by-step it helps the patient understand why I recommend MOPs.
Q: What has patient response been like?
A: Patients are super receptive to the idea of a one-time quick and easy procedure to accelerate their care! Who doesn't want to have more predictable treatment in a shorter amount of time? It's almost too good to be true!
Q: What percentage of your patients receive Propel?
A: We always review health history to make sure a patient is eligible – luckily most are! I highly encourage using it with every case I can.
Q: What benefits do you see in your practice as a result of utilizing micro-osteoperforation™?
A: Better fitting aligners and more efficient results.
Q: Does MOPs give you more confidence to treat tough cases with aligners?
A: Yes! Using MOPs I am able to better predict movements in my more challenging cases, making for a happy patient and doctor.
Q: Having been a Propel Provider since 2014, how has incorporating Propel products affected your practice growth and bottom line?
A: Propel helps us to be more efficient with chair time and patient time, yes. But the best part about it is the great results, which means happy patients, and that's what it's all about for me. Propel is a great tool to have in my dentist toolbox! 
Fill in the Blanks
If I weren't a doctor, I would be a developer of some type – I love building things and coming up with with systems to create a positive outcome. Owning my own business is a must! I'm lucky I get to develop smiles already!
My favorite Austin restaurant is how can I pick just one? Franklin BBQ, Better Half and Fixe Southern House are among my many favorites. 
The #1 song on my playlist right now is this is a high pressure question living in Austin – the "Live Music Capital of the World" – I've been lucky to see some of the greats in my own backyard! But, I have to go with my Alma Mater's fight song "The Eyes of Texas." There's nothing better than hearing that after a Longhorn win! Hook 'em!
One little known fact about me is my front two teeth are fake!