The retention phase of orthodontic treatment is defined as the point at which active treatment ends and stabilization begins. Patients are given retainers to maintain their corrected bites and to ensure that no unwanted tooth movement or backtracking occurs. Most importantly, it is the time at which bone begins to rebuild itself.
Now, in a perfect world, all patients would wear their retainers as prescribed. However, relapse is a real thing and some 40-90% of orthodontic patients present with "unacceptable" dental alignment 10 years post-treatment.1 How do we begin to tackle this issue and prevent retreatment? High-frequency vibration may hold the answer.
High-Frequency Vibration for Relapse
We know that the most critical time of the retention phase is immediately post-treatment. If you are lucky enough to have a patient who is compliant with retainer wear, there is about one year of crucial rebuilding to account for.1 When it comes to the non-compliant patient, however, all it takes is a few months to pass without retainer wear before there is a considerable relapse.
Enter high-frequency vibration. When used with orthodontics in place, high-frequency vibration devices deliver powerful, yet gentle, vibrations to seat aligners and retainers securely to teeth. As an alternative to retreatment, many top orthodontists use high-frequency vibration to get their patients back on track.
Below is a relapsed case of Dr. Thomas Shipley's. Notice the crowding of the lower anterior teeth. His patient had not worn a retainer for six months and couldn't get it even halfway on without significant pain.
A new scan and costly retreatment seemed like the next course of action, which may have lost the ortho referral of the younger sibling. "I thought of the VPro™ device from Propel, which I recommend as an aligner seater." With a bit of guidance from some dimpling pliers, in combination with HFV, the patient was able to leave the office with his retainer seating improved, and with four months of use, his teeth had returned to the same position as when he completed treatment.
One Year of Poor Retainer Compliance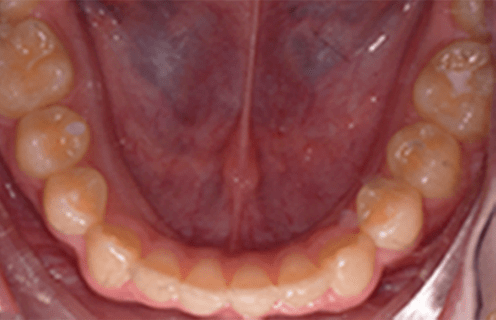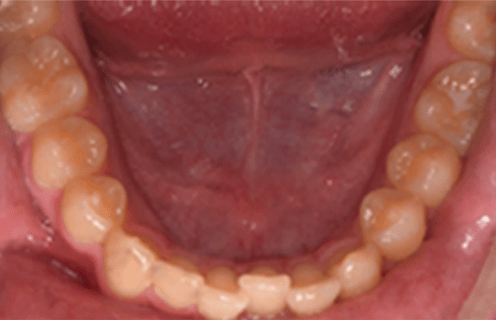 Back on Track in 4 Months with the Addition of HFV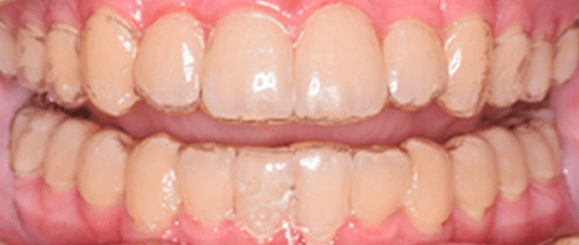 High-frequency vibration delivers real results and happier patients, not to mention time and money savings from avoiding retreatment. While compliant retainer wear is preferable, HFV is highly successful at supporting orthodontic relapse, as demonstrated by Dr. Shipley's case above. So the next time a particularly non-compliant patient finishes treatment, hand them a VPro.
About the VPro+
Propel's VPro+ is the first and only high-frequency vibration (HFV) product to support both active treatment and retention in just five minutes per day. Designed for at-home or on-the-go use, the VPro+ is your best orthodontic ­experience yet. Its features include a ­­convenient five-minute wear time, gradual and comfortable ramp up to full vibration frequency, and intuitive light notifications for easy operation, not to mention a sleek design, waterproof vibration device, wireless charging, compact travel case and patient mobile app.
Footnotes:
The VPro line of products are marketed as aligner seaters | Rx Only | See Instructions for Use for Full Prescribing Information.
Pratt MC, Kluemper GT, Hartsfield JK Jr., Fardo D, Nash, DA. Evaluation of retention protocols among members of the American Association of Orthodontists in the United States. Am J Orthod Dentofacial Orthop. 2011;140(4):520-526.