Beginning with the End in Mind
Using high frequency vibration in orthodontic retention
Dr. Shipley shares his success correcting orthodontic relapse with VPro High Frequency Vibration. This solution allowed the patient to reseat the aligner trays without costly and time-consuming retreatment. 
Shipley, T. (2019). Beginning with the End in Mind. Orthotown,12(2).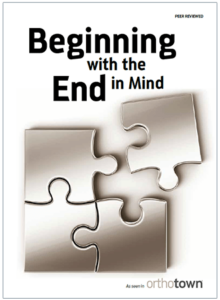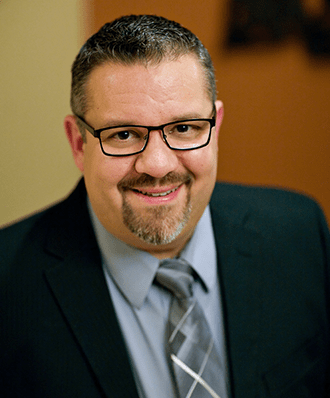 Dr. Thomas Shipley was born in Kingsport, in Northeast Tennessee. He received his Bachelor of Science degree in Business Management from Brigham Young University and went on to earn his Doctorate of Dental Medicine from the University of Kentucky's College of Dentistry. Dr. Shipley completed his Master's degree in Orthodontics at West Virginia University and has been providing outstanding orthodontic care to the Peoria, AZ community since 2005. In order to stay up to date on the latest advancements in his field, Dr. Shipley is active in the Comprehensive Care Continuum Study Club, and he is the coordinator of the International Dental Ed Continuing Education Study Group for the entire Northwest Valley. He is board certified by the American Board of Orthodontics where his professional achievements and contributions to his field have helped him achieve Diplomate status. In addition to continuing his own education, he is also a certified teacher in the Six Elements Orthodontic Philosophy, a Clinical Advisor at HSO, and an Adjunct Professor at Arizona School of Dentistry's Orthodontic Department. Additionally, he is a Platinum Plus Invisalign Provider, part of the Invisalign Faculty, and on the Clinical Advisory Board at Propel Orthodontics.