How to increase predictability for faster tooth movement
Using Propel's combination of micro-osteoperforations (MOPs®) and high frequency vibration (HFV) can help clinicians deliver predictable, fast orthodontic treatments.
Dr. Nazeli Tarjan presents multiple accelerated orthodontic cases completed with MOPs and HFV. She sheds light on her experience incorporating Propel technology to increase efficiency and provide an enhanced patient experience.
This article was originally published by Dental Products Report. You can view the original version by clicking "Read Article."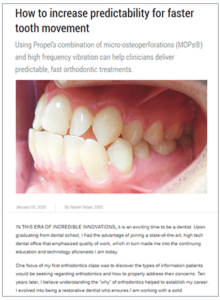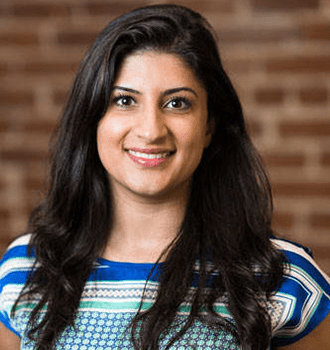 Dr. Nazeli Tarjan graduated from the University of Iowa College of Dentistry in 2009. She is the owner/operator of ICON Dental in downtown Denver and is a Gold Plus Invisalign® provider.