How high-frequency vibration devices help speed clear aligner treatment, more comfortably
Dr. Dischinger examines the role of VPro High Frequency Vibration (HFV) on the patient experience and practice efficiency. Additionally, he shares an Ormco SPARK™ clear aligner system and HFV case study. 
Dischinger, B. (2019). The Buzz on HFV. Orthotown,12(5), 44-50.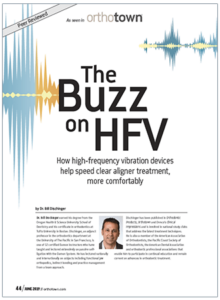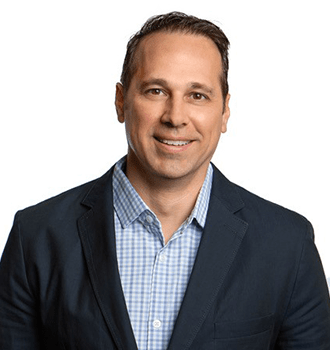 Dr. Bill Dischinger received his dental degree from Oregon Health & Science University School of Dentistry in 1997 and his certificate in orthodontics at Tufts University in Boston in 1999. His B.S. degree is from Oregon State University. In private practice with his father, Dr. Terry Dischinger, Bill has taught at their in-office comprehensive courses and used the Damon System for over 18 years. He is an Adjunct Professor in the Orthodontics Department at the University of The Pacific in San Francisco and one of 12 certified Damon instructors who have taught and lectured extensively on passive self-ligation with the Damon System. He has lectured nationally and internationally on a variety of subjects, including functional jaw orthopedics, indirect bonding, and practice management from a team approach. Dr. Dischinger has written articles published in Orthodontic Products, Orthotown and Ormco's Clinical Impressions and is actively involved in national study clubs that address the latest treatment techniques. He is also a member of the American Association of Orthodontists, Pacific Coast Society of Orthodontists, the American Dental association and orthodontic professional associations that enable him to actively participate in continual education and remain current on advances in orthodontic treatment. Dr. Dischinger has been married to his wife Kari Lynn for over 20 years and together they have four sons.